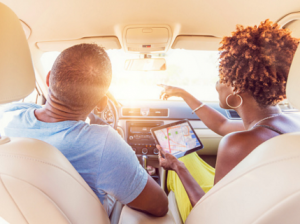 Article Source ThyBlackMan
If you decide to rent a car, whether in your local area or on holiday, part of the difficulty involves finding the most suitable car at the best price. Fortunately, there are lots of smartphone apps these days that can make finding a vehicle much quicker and easier.
Here are a few of the best that are currently available for Android and iOS so that you can take the hassle out of finding a rental car.
Hertz
The Hertz app is available for Android and iOS. Hertz is one of the most popular rental car companies in the world, and this app is a great option when you are traveling somewhere new because you'll always find a rental car nearby.
Get directions via the app, and use it to find and book your rental car. You can also use it for roadside assistance and for finding special offers. Continue reading "Wonder Wheels: The Best Car Rental Apps for Android and iOS."